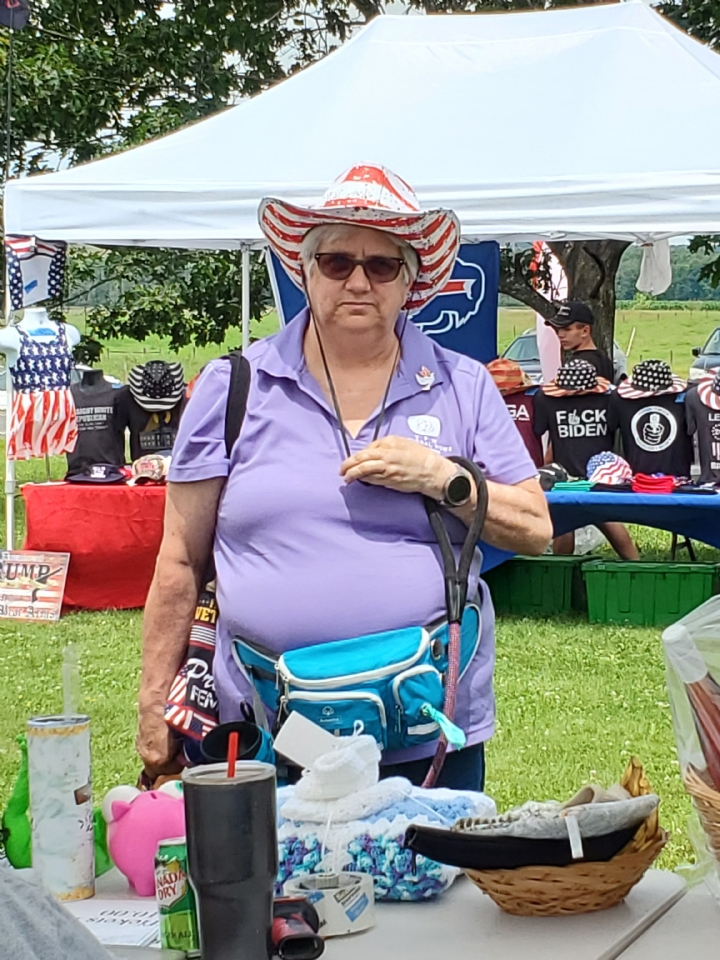 Goodrich Smith Auxiliary 8649, Dundee, NY, invited Department President Rose Cooper to their Family Freedom Festival on July 15, 2023.
Also invited to participate were all District 8 Auxiliaries. Accepting the challenge were members from Auxiliaries 412, 1323, 9251, and 8649, which included Karen Dotson, Cindy Winzenried, Marita Fredette, Bonnie Talbet, Phyllis Walker, Karen White, Brittany Tierson, Kate Schultz, Tina Roberts, Jackie Cosh, Dianne Dean, Judd Dean, Lisa Raplee, Laura Murphy, Shelly Moore, and Suzie Schneeberger. All helped promote our programs.
The festival also included a kids corner with a bounce house, kids games, and face painting. Local vendors, crafters, and other civic organizations setup to promote their organizations and services. And new this year, the festival sported a car show with over 30 cars.
Click on the Rose's picture for the full photo gallery.