2022-2023 Chairman ~ Doris 'Dee' Ippolito
This program includes assistance to veterans who are not in hospitals or nursing homes, and to Military families. It includes financial assistance, bringing meals to shut-ins, and providing support during times of illness and bereavement. It can involve driving people to the doctor's office or to church, mowing their lawn, helping with shopping, or any type of assistance. It also includes support for the Military, such as funding or donating to the National Military Services fund, adopting a Unit, or providing assistance to Military families.
2022-2023 DNY PROGRAM GUIDEBOOK INFORMATION:
***********************************************************
Download
PowerPoint Presentation
HERE
Download
or
Open
PDF File Format
HERE
HOLIDAY CARD:

Each year our Dept of NY sponsors a giant Holiday Card, which everyone is welcome to sign. Donations are $5 for each signature, and the money will benefit sending Trees and Menorahs to our Troops overseas. The Card will be available at Fall Conference, or you can send your donations to Chairman D. Ippolito, 24 Blue Jay Circle, Lancaster, NY 14086. Deadline is October 31, 2022.
VETERAN & MILITARY SUICIDE AWARENESS:
WNY Healthcare Buffalo VA Suicide Awareness Display: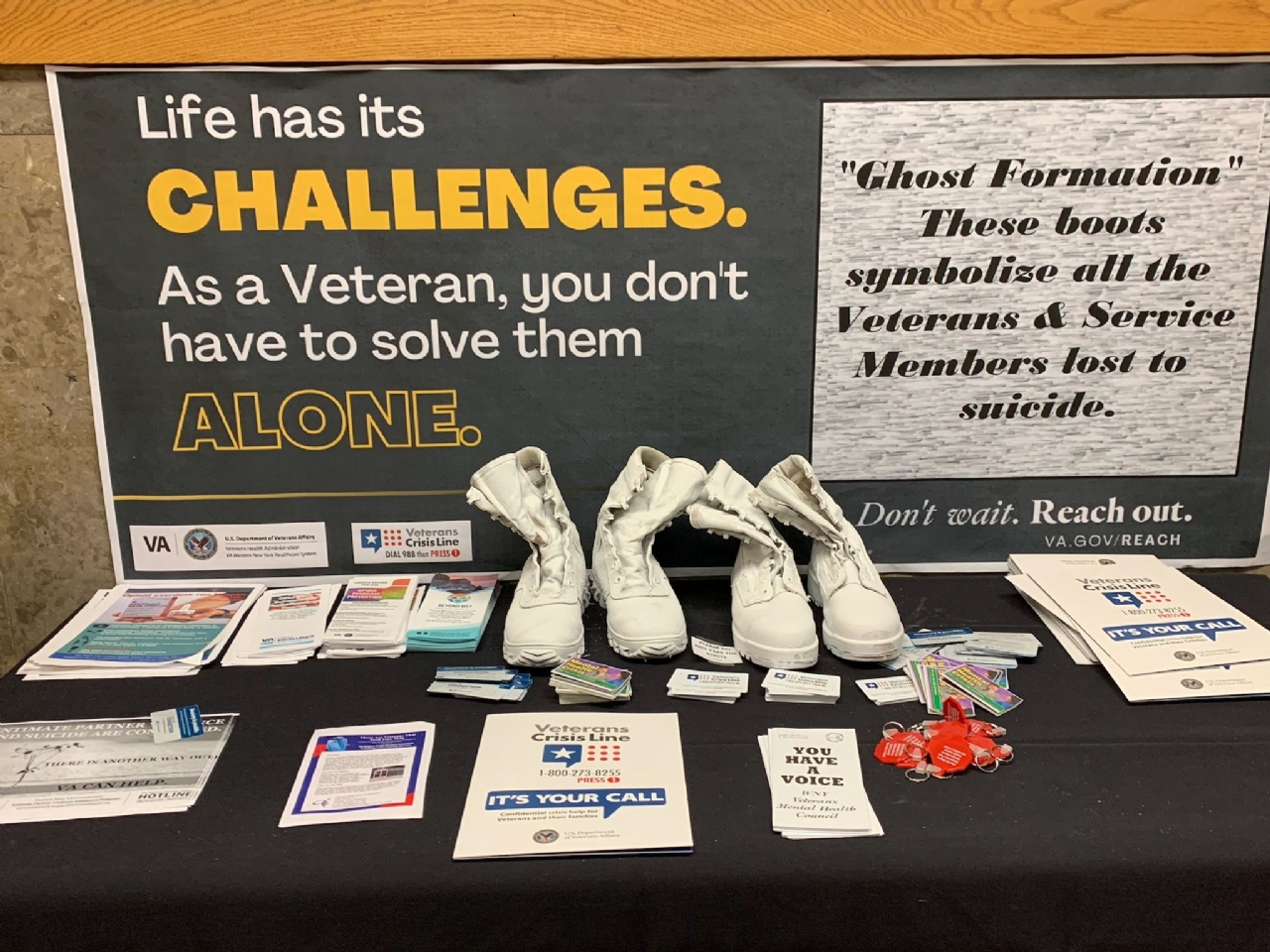 New Crisis Number: 988, then press 1
or Text 838255

Still in Operation: (1.800.273.8255)
***********************************************************
NATIONAL WEBSITE INFORMATION AND LINKS:
VFW Auxiliary Resource Rack Card
VFW's National Veterans Service
NVS consists of a nationwide network of service officers who are experts in dealing with the claims process and help thousands of veterans cut through the bureaucratic red tape every year. They are the key to success, recovering approximately $1 billion in earned benefits and compensation for veterans each year.
VFW's Veterans & Military Support Program